Solihull
B91 - Grid reference SP155795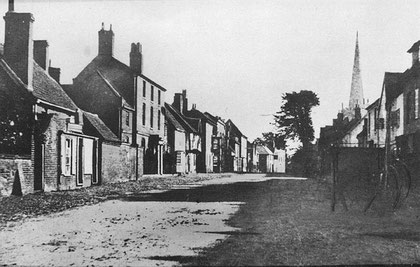 Solihull is a metropolitan borough to the south-east of Birmingham. Its name probably derives from the Old English sol hyll meaning 'muddy hill'. The Warwick Road passes across claylands and was almost impassable during the wet winter months. This manor originated in a settlement at Olton at the junction of Ulleries Road and Lyndon Road.
However, in the first quarter of the 13th century an enterprising lord of the manor set up a new town on the Warwick Road at Solihull. It may date from 1220, the time of the founding by Hugh de Oddingsells of St Alphege Church.
There was certainly a weekly market here by 1240. However, because of its proximity to the established market town of Birmingham, which had been granted its charter in 1160, it achieved no great success.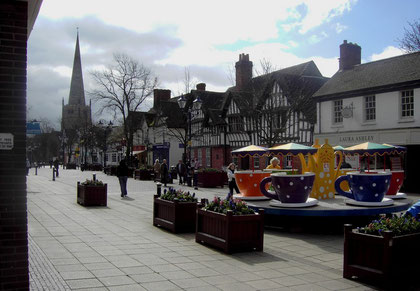 William Camden, a teacher at Westminster School, travelled this way some time before 1586. His Britannia recorded the history and geography of England and was to a great extent based on his own observations. He wrote:
'I saw Solyhill, in which was nothing worth seeing beside the Church.'

The borough developed particularly during the second half of the 20th century as a desirable middle-class dormitory suburb of Birmingham.
Above: Solihull High Street 1853. Image downloaded from Virtual Brum and out-of-copyright. #
Below: Solihull High Street 2008.
William Dargue 08.03.2009