Summerfield
B16 - Grid reference SP041873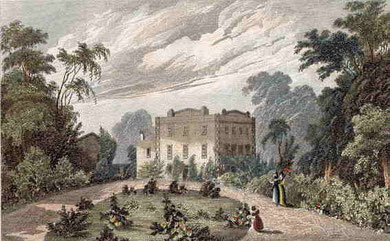 Summerfield is found in local streetnames and is also the name of a park which takes its name from Summerfield House which stood between the Dudley Road, City Road and Icknield Port Road. This was a large country house dating from the late 17th century which became the home of the Chance family, glassmakers.
Birmingham town council initially bought 6 hectares of its parkland to create Summerfield Park in 1876. The house itself was demolished some ten years later and a bandstand built on the site. Some 20ha were added to the park in 1890.
The city's first bonfire carnival was held here in 1960 attended by 25,000 people.
The park was extended in 1981 by the addition of the walkway along the former Harborne Railway.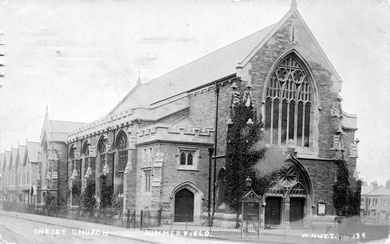 At the junction of Summerfield Crescent and Gillott Road, Christ Church was built as a memorial to George Lea, perpetual curate of St George's, Edgbaston 1864-1883. Built in stone by Birmingham architect J A Chatwin this spacious church is one of Birmingham's few perpendicular-style buildings. It was consecrated in 1885 and is Grade II Listed.
Dudley Road Board School was opened in 1878 by the Birmingham School Board with accommodation for 1200 boys, girls and infants. One of Birmingham's first woodwork centres opened here in 1892. 
The school was reorganised in 1932 for juniors and infants. Renamed Summerfield County Primary School in 1954, it moved to a new open-plan building in Heath Street after 1978. The old school, Grade II Listed, is now Summerfield Community Centre.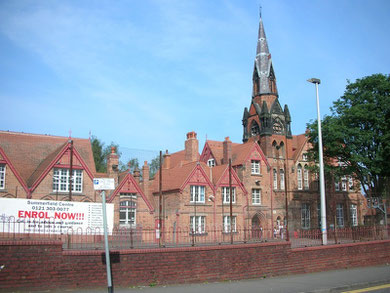 Summer Row and Summer Hill were laid out during the last quarter of the 18th century and appear to have taken their names from the Summerfield estate.  The name may be medieval and may describe pasture which flooded in winter and was used for summer grazing.
Right: Summerfield School. Photograph by Oosoom on Wikipedia - Permission is granted to copy, distribute and/or modify this document under the terms of the GNU Free Documentation license, Version 1.2 or later published by the Free Software Foundation.
William Dargue 07.03.09/ 14.01.2021