Slade/ Sutton Slade
B75 - Grid reference SP142992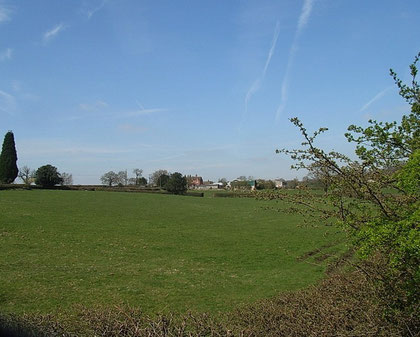 The 1841 Census records Slade and Sutton Slade.
A slaed denotes a small valley in Old English, here the valley of Collets Brook, a small stream which flows southwards to join Langley Brook near The Lindridge. Here it marks the boundary of Sutton Coldfield, Warwickshire and Canwell, Middleton in Staffordshire.
The area is that along Slade Lane It also includes that part of Slade Road around its junction with Slade Lane. The distinction between Slade and Sutton Slade appears to be that the former lies east of the Sutton boundary.

By the 1861 Census, only Slade is referred to under Sutton Coldfield; residents living east of the stream are said to live 'near Canwell.' Slade at that time was a small and scattered community of agricultural workers.
Edward Waldron was a farmer of 100 acres (c40ha), presumably at Slade Farm which still exists, though this is not stated in either Census. He employed 3 men directly. However, many of the other labourers around here would have found work on his farm on a casual basis.
This is still a rural area beyond the urban areas of Roughley and Little Sutton, little changed since Victorian times with the major exception of the M6 Toll motorway which now cuts through the area north-to-south west of Slade.
William Dargue  02.01.2009