Shaftmore
B27 - Grid reference SP103827
Shartmore: first record 1562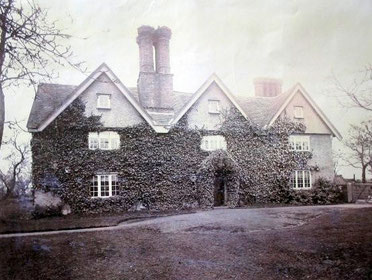 Land around Shartmore laine belonged to Studley Priory in the Middle Ages. The term moor derives from Old English and means 'boggy land'; shart may derive from 'short', thus 'short moor'. 
Shaftmoor (Farm) was a 16th-century three-gabled timber-framed house which belonged to the Greswold family and was the home of the Steedmans, who farmed 221 acres/ c90ha, for two centuries. This house was demolished in 1929, but the outbuildings continued in use as Steedman's garage, and the site was later occupied by Elt Bros car dealership, and still a garage. A municipal estate was built here in the mid-1920s.
The site, however, was much older than the Tudor farmhouse. In 1254 Studley Priory had bought extensive estates in the manor of Yardley including Shaftmoor. At the Dissolution of the Monasteries c1540, all the property of the religious houses was sequestrated by the Crown and sold.
The Greswold family bought the 'manor of Greet', a sub-manor within Yardley, and that of Shaftmore, taking their holdings to 467 acres/ c110ha in 1562. 
William Dargue 10.03.2009/ 23/08.2012