The Sutton Estate
B8 - Grid reference SP110879
First record c1915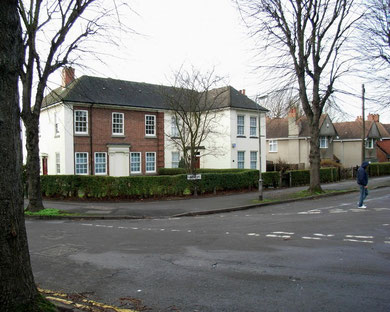 The Sutton Dwellings Trust was founded after 1900 as a result of the will of William Richard Sutton, a London entrepreneur. He bequeathed most of his fortune to set up this charitable trust to provide well-built low-cost rented houses for poor people across the country.
The Trust's first estate of 5-storey tenement blocks opened in Bethnal Green, London in 1909. In 1915 the Rotherhithe estate in London, also tenement blocks, was completed. And in that same year the Sutton estate in Alum Rock in Birmingham was built at the eastern edge of the built-up area of Saltley.

This estate of well designed semi-detached houses is set out in tree-lined streets and stands in contast to the long terraces crammed into the streets between Saltley and Alum Rock. By World War 2 the Trust was housing over 30,000 people, and by the end of the 20th century the William Sutton Trust had built or bought some 14,500 houses and flats in 33 towns across the country. A strong emphasis of the Trust is to foster community interaction on their estates.

See also Alum Rock.