Shaw Hill
B8 - Grid reference SP106879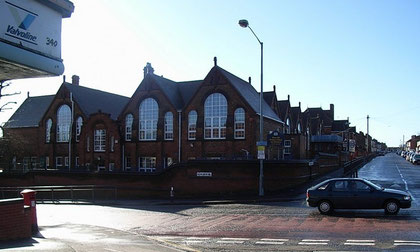 This topographical feature may take its name from Old English sceaga, 'a little wood', or from the local 18th-century family who may have taken their name from the wood here. The name is now recalled only in Shaw Hill Road, and Shaw Hill School.
William Hutton, writing in 1783, records that the road here had been worn into a holloway: 
Let the curious calculator determine what an amazing length of time would elapse in wearing the deep roads along Saltleyfield, Shaw-hill, Allum-rock, and the remainder of the way to Stichford [ie. Alum Rock Road]. 
Take a look at Shaw Hill Primary School.
At the beginning of the 20th century the west end of Alum Rock contiguous with Saltley had a burgeoning population. Provision had to be made to cater for the education of large numbers of children. In 1901, the last year of Queen Victoria's long reign, Alum Rock Road Council School was opened on the corner of Anthony Road with accommodation for 1100 pupils. They were organised in smaller classes of fifty pupils rather than the usual sixty.

However, by 1915 this had become the most over-crowded school in Birmingham, and Nansen Road School was quickly built to cater for the extra numbers. In 1940 during World War 2 the school was hit by a German bomb. The school was overcrowded again by 1953, and extra rooms were provided across the road in St Mary & St John's church hall. In 1954 the school was renamed Anthony Road County Primary School, and Shaw Hill Primary School c1965. Although altered and modernised in the late 20th century, most of the original building remains visible.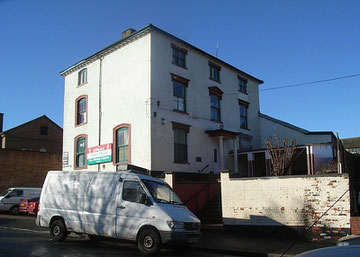 At the rear of St Mary & St John's church hall in Naseby Road is the three-storey Shaw Hill House. This neo-classical building which is now in use as industrial premises, dates from before 1760 and is Grade II Listed.
In 1814 the New Monthly Magazine & Universal Register reported the death at the age of 67 at Shaw Hill House of Mrs Harrison, a liberal benefactress to the poor. In 1861 Henry Simons lived here with his family; he is listed in the Census as a proprietor of houses. He was one of the directors of the Victoria Permanent Benefit Building Investment and Freehold Land Society of Birmingham and the Midland Counties which had been set up in 1848 to develop a housing estate of over 300 plots, very large for its time on the edge of the town at Vauxhall.
By 1873 Henry Manton was living here. He had a jewellery manufactory in Great Charles Street in the town centre and was particularly involved in silversmithing. His objects still regularly come up for sale and are much sought after. He handed his very successful business to his son also Henry whiole he became involved in politics taking a particular and active interest in education and prison reform. Throughout his life he was a Sunday school teacher. He served as Mayor of Birmingham in 1861.
John Garlick lived at Shaw Hill House in 1881. He was a brick maker, owning clay pits and brickworks close to his house at Upper Saltley and with a depot at Worcester Wharf on the Birmingham & Worcester Canal. Garlick also set up clay pits and a brickworks using a continuous firing system by the Lapal Tunnel on the Dudley No.2 Canal in California. The finished bricks were taken a railway onto a wharf beside the canal. He also constructed a railway from Pelsall to Walsall Wood Colliery. Garlick was innovative in introducing machinery into the brickmaking process, but not always with good results. An impulsive man, he went to the works one Sunday morning and smashed a newly installed machine to pieces with a sledge hammer. At the height of his success Garlick was employing some 700 workers. However, he had overstretched himself and his business went bankrupt in 1882, by which time he was living at the Laurels, Gravelly Hill. His creditors received 1s. 2d. per £1 owed.
In 1891 William Bridgewater was living here with his wife and a large family of two daughters and six sons, the eldest of whom was the manager of his father's packing case manufactory in Lower Trinity Street, Bordesley. 20-year-old servant Mary Pullin lived in to cater for the needs of this large wealthy family.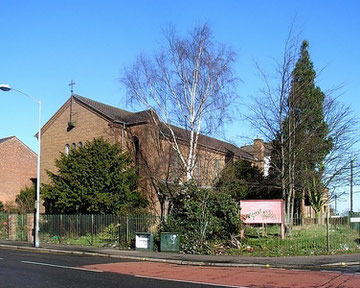 While the house was still surrounded by fields in 1891, Highfield Road had already been laid out and built on, and by the early years of the 20th century, Shaw Hill was completely built over. The house then became an orphanage for young boys known as St Michael's. The orphanage was run by Anglican nuns of the Society of the Incarnation of the Eternal Son who had converted the Moat House in Little Bromwich into a convent. Sister Rosa was in charge of the orphanage.
The church of St Mary & St John originated in 1908 as a mission room in Couchman Road. It was built here to a design of Holland & Hobbis in brown brick in Roman basilica style with round arches typical of the period. Consecrated in 1935 the church appears on the Local List of Birmingham buildings. The building is now a Pentecostal church.
William Dargue 10.03.2009/ 10.09.2017