Summer Hill
B1 - Grid reference SP059872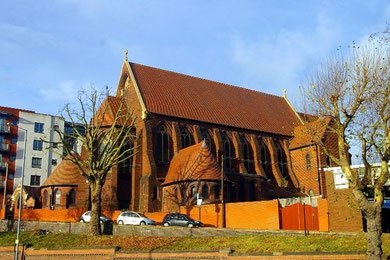 The name may derive by association with nearby Summerfield. 
On Summer Hill Terrace is the Greek Orthodox Cathedral of the Dormition of the Theotokos & St Andreas. This church was built in 1873 by J A Chatwin in high Victorian geometric gothic style in red brick with terracotta dressings as the Catholic Apostolic Church. There were further additions in 1898 and 1900.
Much original victoriana survives, including the elaborate stone reredos, the pulpit and the font, the organ chamber, the timber gallery, pews and stained glass. Icons of St Andrew and pictures of the apostles have been added since and a chancel screen by the Greek Orthodox church. It is a Grade A Locally Listed building.
William Dargue 05.08.2012