Six Ways Aston
B6/ B19 - Grid reference SP069893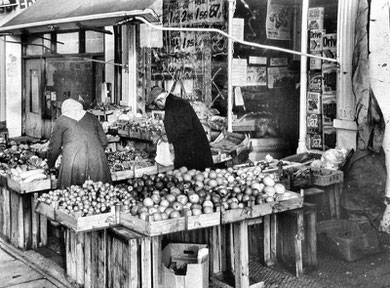 Lying on the Birchfield Road this road junction comprises High Street Aston, Lozells Road, Witton Road, Alma Street and Victoria Road. The name dates from the cutting of the latter in 1857. Housing development here was intended to attract the middle-class and the name may have been coined to echo that of Five Ways on the prestigious Calthorp estate at Edgbaston.
The shopping centre, which grew up around this junction, was all but destroyed by the roundabout and underpass on the Birchfield Road. Built in the mid-1960s, it was one of the earliest such road schemes in the city.
Left: Birchfield Road/ Witton Road junction, a hive of activity in 1980. Photograph by kind permission of the late Keith Berry. All Rights Reserved.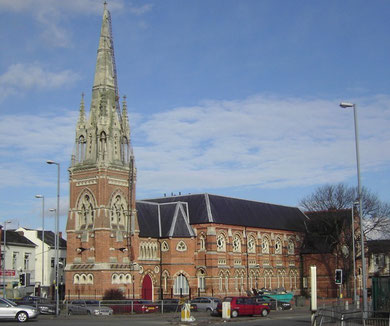 Christ Church Baptist Chapel is a striking building designed in 1864 by James Cranstone of Oxford in a Venetian gothic style and built in polychromatic brick. The church has rounded octofoil windows and an arcaded vestibule joins the church to the tower whose stone spire is elaborately pinnacled. The hall with its cast-iron pillars was added in 1888.
The building was carefully restored and converted into private residences when a new Baptist church was built on the opposite side of the road. It is a Grade II Listed building.

See also Birchfield.
William Dargue 23.10.2012