South Yardley
B25/ B26 - Grid reference SP124845
South Yardley: first record 1852.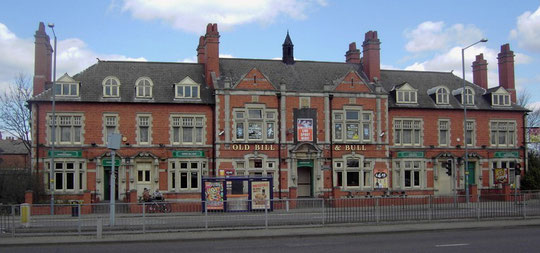 This name dates from the construction of Acocks Green Station on the Birmingham & Oxford Railway in 1852.
Originally known as Acocks Green & South Yardley Station, the name did not describe the location but was the station at which to disembark for Acocks Green and South Yardley.
The southernmost point in Yardley manor was actually at Yardley Wood some three miles further away, but the name of the railway station had the effect of renaming the district surrounding it. The district of South Yardley now therefore lies east of Yardley Road.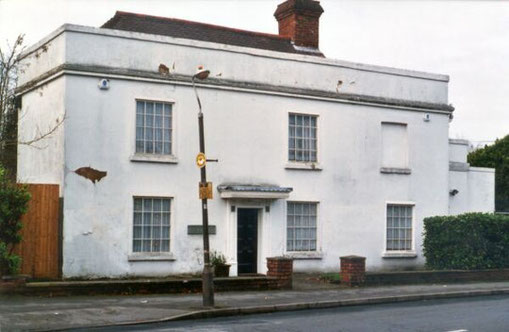 Pinfold House on Mansfield Road is a two-storey timber-framed dating from the 17th-century which has oak beams recycled from sailing ships in its construction.
It was stuccoed and altered probably in the late 18th century. Commercial premises adjoining it are also timber-framed and were its outhouses to Pinfold House. These are also probably 17th-century but with more recent alterations and 20th-century additions. It is a Grade II Listed building.
See Pinfold Green.
Pinfold House - Image from the Acocks Green History Society website used in accordance with their copyright restrictions.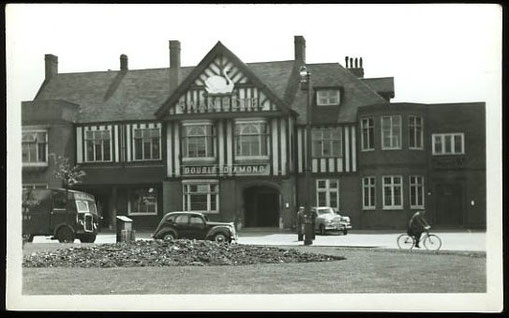 The Swan
The junction of Yardley Road and the Coventry Road was one of the first underpasses to be built on the Outer Ring Road in the late 1960s. In the north-east corner of the junction a shopping centre was built with a multi-storey block of flats above. The Swan Inn which stood here since Stuart times was demolished c1890 to be replaced three times since. The original site was near the middle of the underpass at the former road junction.
The last rebuilding of the pub in the late 1960s was set some way back from the original site on the south-east side of the roundabout and had a bar which was said to be the longest in Europe. It was demolished for an office building in the 1990s. The traffic island and shopping centre are, however, still known as The Swan Yardley.
Yardley Cemetery, some 4ha in area, was opened in 1883 by Yardley Rural District Council and taken over by Birmingham when the districts amalgamated in 1911. It was extended several times to its present size of c30ha. No new graves are available. The It was laid out with a chapel, registrar's house and entrance gates; a new chapel was designed by J A Swan in 1934. Yardley Cemetery lodge c1880 is in gothic style in polychromatic brick and is Grade II Listed. The crematorium opened in 1952.
Click to enlarge the images below.
William Dargue 07.03.2009/ 17.08.2012